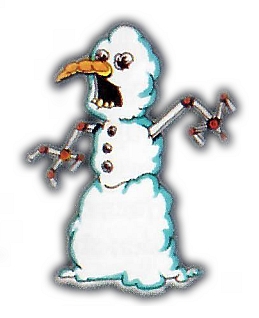 Snogoon is an enemy from Jazz Jackrabbit.
Description
Edit
Mutant snowmen that are looking for lunch. Their enormous mouths are just large enough to eat...a rabbit!

Snogoons are big snowmen. Despite being stationary enemies without any actual attacks, they still pose a threat since they're very resistant and are often strategically positioned, either blocking the narrow paths on Nippius or guarding platforms.