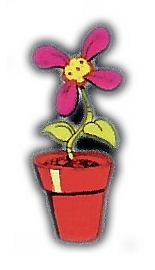 Potted Plants are enemies from Jazz Jackrabbit.
Description
Edit
These prancing flowers dance the dance of death. They will fire in both directions, making them a fierce enemy! However, they are stuck in their pots and cannot come chasing after Jazz. Unlike...

The Potted Plants are stationary enemies, which will shoot seeds in an arc both left and right. They take a few hits to defeat, and are often positioned in strategic places like high platforms.