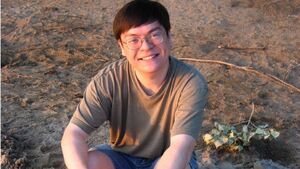 Dean Dodrill, also known by his nickname Noogy, is a professional artist and animator. He worked on a few animation shorts before landing a job on Epic Games, where he worked on the animation for the Jazz Jackrabbit games. He later created Lori Jackrabbit for the second game's expansion The Secret Files and also worked briefly on Jazz Jackrabbit 3 until its eventual cancellation, after which he left Epic.
Dean founded his own company, Humble Hearts, dedicating his time on creating his own feature-length movie, Elysian Tail, alongside his wife. He would became well known after the release of Dust: An Elysian Tail, a critically acclaimed indie game on which he worked on entirely by himself. His company also recently release the stealth-based title Never Stop Sneakin''.
External Links
Edit
Community content is available under
CC-BY-SA
unless otherwise noted.