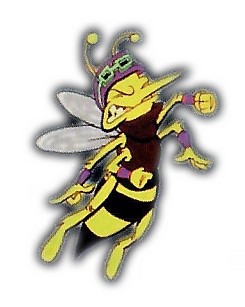 Buzzers are enemies from Jazz Jackrabbit.
Description
Edit
Yellow Buzzers: Ugly. Mutant. Fly.
Red Buzzers: Uglier. More Mutated. Flies faster. Need we say more?
Buzzers appear as large hornets, wearing a cap with googles on their heads. They mostly fly around back and forth and don't attack, though they tend to blend with the busy background of Jungrock. They come in two varieties, yellow and red, though there is no real difference between them.